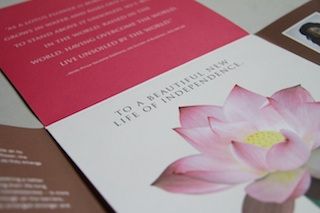 Custom-printed note cards are a great marketing tool to send to clients, employees, and your organization's supporters. You can even print personal cards to send to friends and family. Note cards are very versatile and lend themselves to many applications: thank you notes, personal messages, greeting cards, invitations, professional correspondence and more. Whether you are sending a message to say thank you or a simple hello, these cards are convenient for quick, personal notes. A simple note will reflect positively on you and keep you in the forefront of the recipients mind.
Are You Ready to Take Your Note Card Printing to the Next Level?
Send us an email at info@gmpcprinting.com for pricing and information!