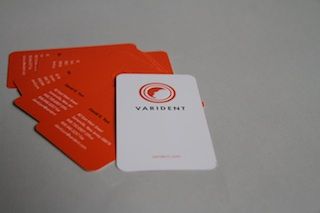 Custom Business Card Printing
We know how important your business cards are for you and your company or organization. Your image is on the line. You want a card you can hand out with pride. Relax...you have GMPC Printing on your side.
Business cards might be small in size, but their importance can never be overstated. In Clifton, Montclair and throughout Northern New Jersey, only GMPC Printing can print business cards that make recipients stop and take a second look.
We take business card printing to the next level through striking design and inspired choices paper, custom die-cuts and more. While competitors simply print business cards, we've been perfecting business card printing for years.
Are You Ready to Take Your Business Card Printing to the Next Level?
Send us an email at info@gmpcprinting.com for pricing and information!